Any chance of using similar textures in the vent shaft, also that curved ceiling and the red or yellow ladders?
I think if you make it visually more like the original it would be great.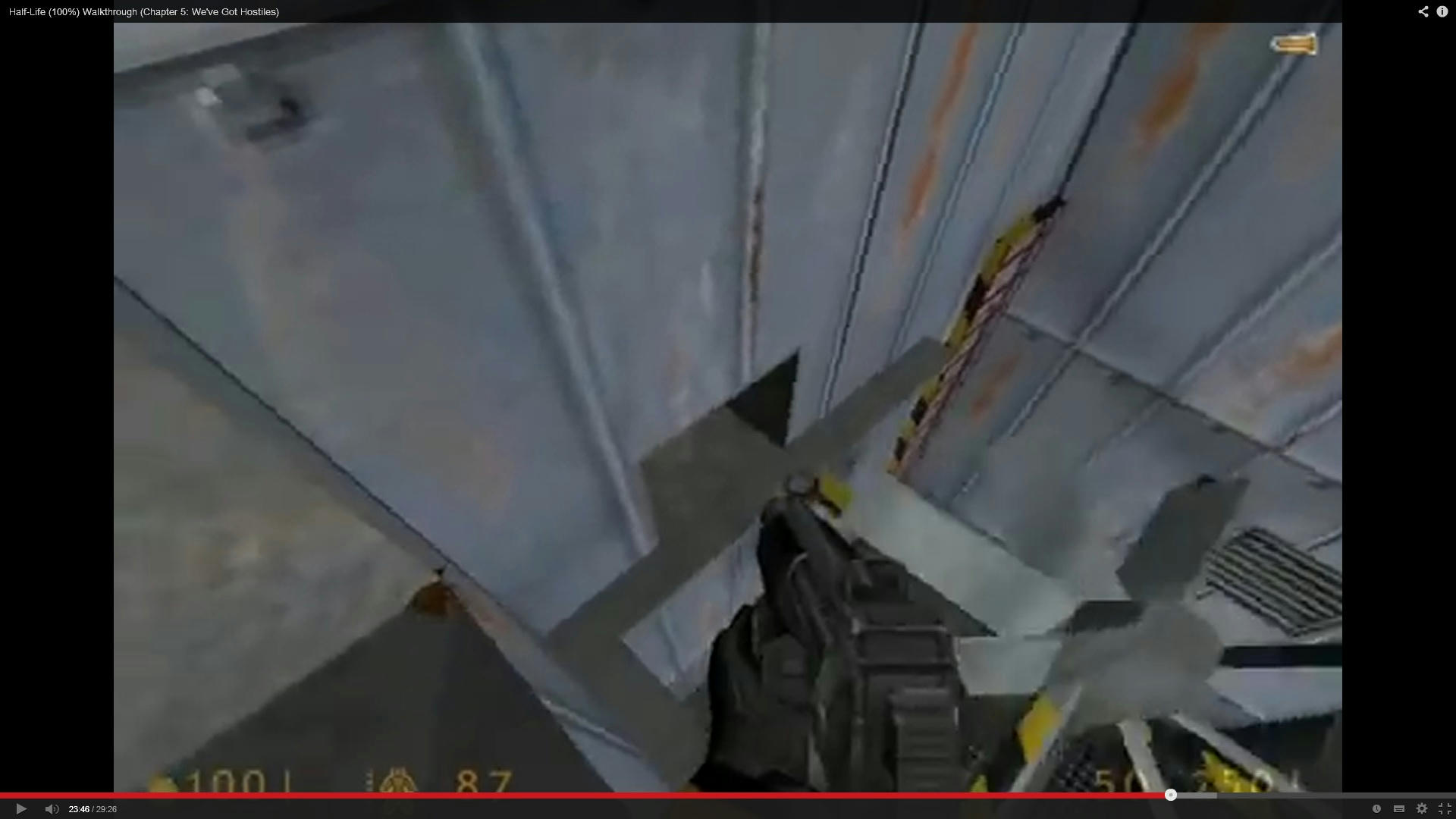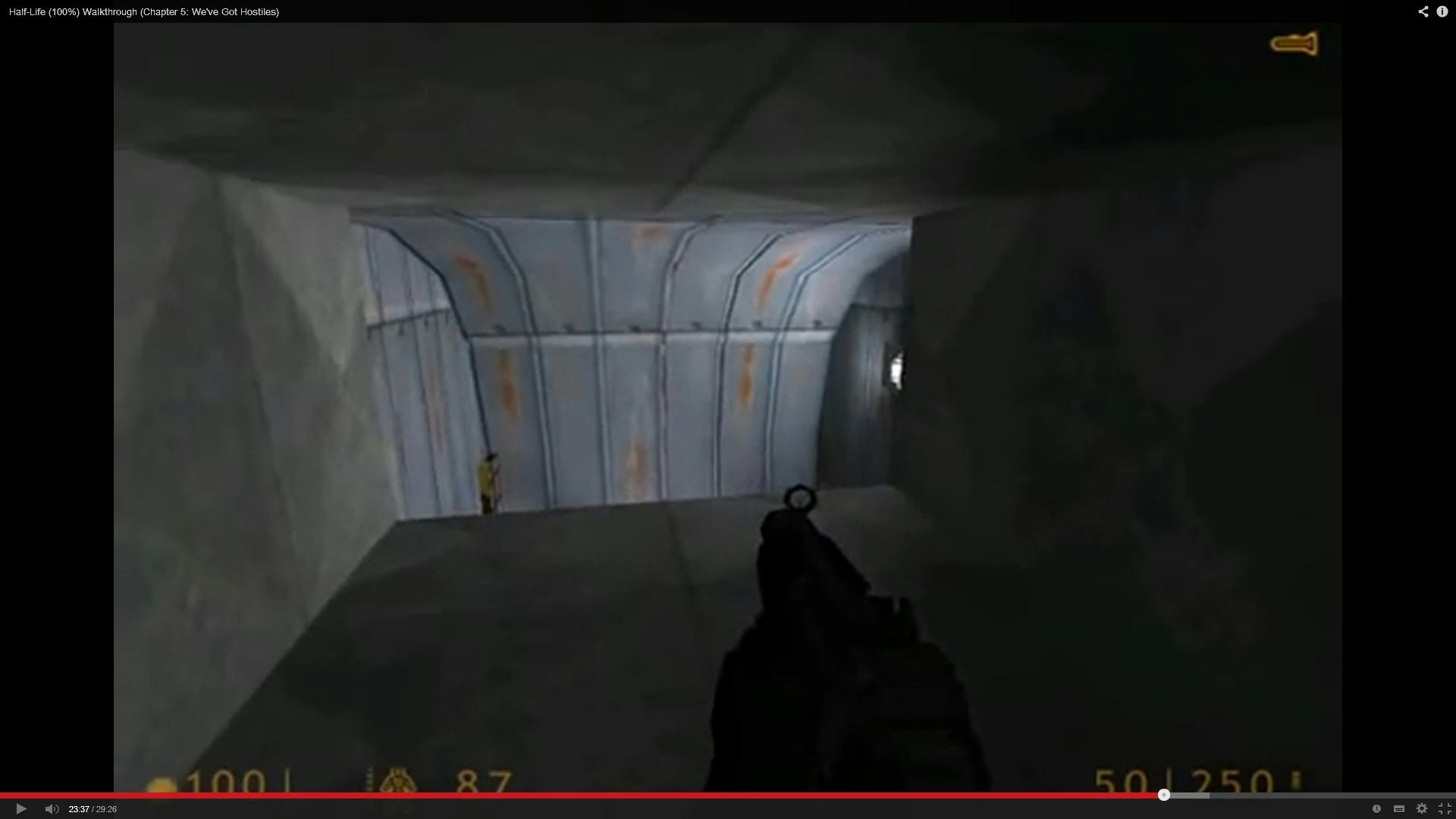 How about also including some vents that lead to nowhere like in the original and or block off the Black mesa route to the door and have us have to get to the room via the vents as in the original.
Re-instate omitted vox lines?
http://www.youtube.com/watch?v=mKXO8e77EIo
Pretty big requests there but… oh well.